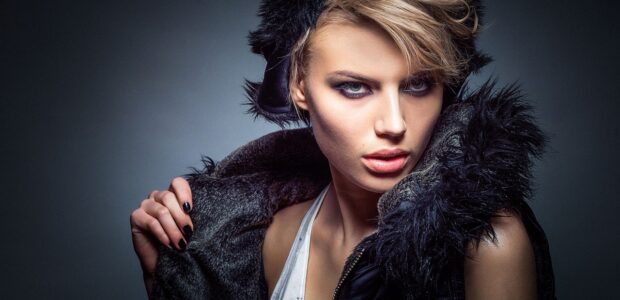 Upcoming Fashion Trends For 2023: As the style of fashion swings from season to season, it is difficult to predict the exact fashion trends that will dominate in 2023. We all know that fashion is continuously evolving and so does the mood of fashion connoisseurs. In accordance with these changes, there come new trends, the latest styling, and ultra-chic fashion ideas. Upcoming fashion trends for 2023 can be influenced by various factors including cultural and social changes along with current events. 
In this blog post, we bring the list of some trends that will certainly take over the 2023 fashion industry by storm. Keep scrolling to know more!
Upcoming Fashion Trends For 2023
Based on the current scenario and the direction in which the fashion world is moving, some of the upcoming fashion trends that could be popular in 2023 are as follows:
Streetwear Style
Streetwear Style continues to be a major trend in fashion that is expected to continue in 2023. You'll see more sporty, casual, and youth-oriented styles, along with a great emphasis on bold graphics, oversized outfits, and bright colors. Streetwear is a casual clothing size that originated in the 1980s and 1990s in the US, particularly in California and New York City. This dressing style is characterized by bold graphics, oversized pieces, and comfortable silhouettes such as t-shirts, hoodies, and a pair of sneakers.
Streetwear influence has now become a global phenomenon and has been embraced by fashion experts and enthusiasts alike. Often, it is linked with a rebellious attitude and has been influencing the fashion industry, fashion designers as well as brands to incorporate streetwear styles into their collections. Moreover, streetwear includes a wide range of elements and influences and continues to be an important aspect of popular fashion trends in 2023.
Neons
Bold and bright neon hues are expected to make a comeback in 2023. These statement-making colors are perfect for adding some pop elements to your wardrobe. Neon colors have been a major trend for decades, appearing on fashion runways and in streetwear styles. In recent times, bright and bold neon hues have seen a resurgence in clothing, accessories, and footwear.
Besides, neon colors have been used in a number of ways, ranging from head-to-toe neon outfits to subtle neon accents on outfits. Popular neon colors include neon pink, neon green, neon yellow, and neon orange. These four colors are often paired with neutral colors such as black, white, and gray to balance out their high color intensity.
This fashion trend has been embraced by many fashion influencers and celebrities and has been seen on red carpets. However, it's worth mentioning that neon colors can be overwhelming, so it's best to use them in moderation.
Overall, the neon fashion trend comes and goes, but it continues to be a staple in the fashion industry, providing a pop of color and some brightness to your closet.
Sheer Fabrics
Another upcoming fashion trend that you will see in 2023 is Sheer fabrics. Sheer fabrics are lightweight, transparent, or semi-transparent fabrics that are often crafted from delicate materials such as chiffon, organza, tulle, and lace. Sheer fabrics are best known for their soft and flowing appearance while adding a touch of femininity and elegant style to outfits.
Sheer fabrics are used to create elegant styles and are perfect for wearing on special occasions such as weddings, proms, and other events. Additionally, they are commonly used for lingerie, since the fabric transparency allows for a sexy and alluring look. Designers are incorporating sheer fabrics into everyday clothing such as sheer tops and dresses, sheer skirts, and pants.
Further, sheer fabrics are versatile, thus making them well-suited for a variety of occasions and styles. Remember, as they are delicate and prone to tearing, it's necessary to handle and care for them properly.
Sustainable & Ethical Fashion
With people becoming more environmentally conscious, there is an increasing demand for sustainable and ethical fashion. For this reason, many brands out there prioritize sustainability in their production processes. Sustainable and ethical fashion refers to the design, production, and selling of products in a way that reduces harm to the planet.
In sustainable fashion, the emphasis is on minimizing waste and utilizing only eco-friendly materials and processes. This includes using recycled or upcycled materials, low-impact dyes and methods, and most importantly making clothing that is designed to last. At the same time, ethical fashion focuses on ensuring fair trade and safe working conditions for those involved in the production process.
The main objective of sustainable and ethically made clothing is to create a responsible and mindful approach to fashion that values people and the planet over profit. By opting for sustainable fashion brands, customers can play a key role in encouraging responsible practices in the fashion sector.
Gender-Neutral Fashion
Gender-neutral fashion has become increasingly popular over the past few years. And yes, it is expected to continue to be a major fashion trend in 2023. By focusing on breaking down traditional gender roles and norms, it has started a revolution in the fashion world. There are a large number of brands making fashion products that are not made for men or women specifically. This trend includes items that aren't traditionally related to a gender, like oversized t-shirts, loose-fitting pants, and gender-neutral accessories such as hats, watches, and jewelry.
Furthermore, the rise of gender-neutral fashion allows people to express their personality and wear what makes them feel and look confident, regardless of their gender identity. This trend in fashion breaks down gender barriers and provides a more flexible and versatile way to express personal style and individuality. Whether you prefer comfortable and relaxed pieces or are looking for bold styles, this upcoming fashion trend for 2023 has something for everyone.
Conclusion
So, these are some of the upcoming fashion trends For 2023 will make their way into stores. Remember that fashion changes continually with time, so these predictions can be subject to change. However, the best way to stay on top of the latest trends is to keep an eye on what's happening in the fashion industry. Even more, experiment with new styles that inspire you.